Det finns mycket värt att läsa på nätet, och det är lätt att man missar något. Varje vecka delar jag med mig av tre intressanta artiklar inom mestadels digitalt, socialt och content. God läsning!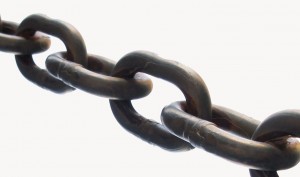 1. Facebook rullar ut en hel del förändringar, bl.a blir deras Messenger-app betydligt mer omfattande. Här kan du läsa en sammanställning från Mashable:
Everything you need to know about the changes coming to Facebook
3. New York Times blir allt bättre och bättre på sociala medier. En snabb omställning med tanke på var de befann sig för ungefär ett år sedan*. Simon Kemp på We Are Social har tagit en närmare titt på hur de jobbar:
Why the NYT is winning in social media
* Om du vill veta mer om var NY Times befann sig förra året kan du läsa min post Kultur äter strategi till frukost. I den hittar du även en länk till NY Times egen rapport om de digitala svårigheterna.
Trevlig helg!