Det finns mycket värt att läsa på nätet, och det är lätt att man missar något. Varje vecka delar jag med mig av tre intressanta artiklar inom mestadels digitalt, socialt och content. God läsning!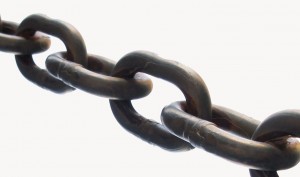 1. Facebook kommer att stänga av tillgången till privata konton för bevakningsverktyg från 30/4. Michael Kazarnowicz på Twintip går igenom varför och vilja konsekvenser det får:
Facebook stänger av access för bevakningsverktyg
2. Det talas allt oftare om att företag behöver en mobilstrategi. Jared Spool visar varför detta inte alltid är en bra idé, trots mobilens allt mer dominerande ställning:
The curse of the mobile strategy
Trevlig helg!