Det finns mycket värt att läsa på nätet, och det är lätt att man missar något. Varje vecka delar jag med mig av tre intressanta artiklar inom mestadels digitalt, socialt och content. God läsning!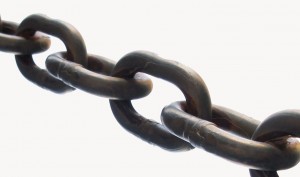 1. Det går att påverka de beslut våra målgrupper fattar med social delning och hur t.ex pris presenteras. Nick Allen skriver initierat om hur det som kallas heuristik, alltså att fatta beslut med hjälp av genvägar eller antaganden, kan användas för ökad konvertering ta i denna artikel: Heuristics – Using social proof and anchoring for conversion
2. Nu är det inte många dagar kvar till "mobilegeddon", dvs när Google ska börja gynna mobilvänliga webbsajter på bekostnad av de som inte är det. Christian Rudolf har samlat ihop en hel del av vad vi vet, och kommer även med ett förslag på snabba justeringar du kan göra: 10 saker du vill veta om Googles mobiluppdatering + en quickfix
3. Jag har skrivit om Dark Social tidigare och varför det är viktigt att förstå vad den trafiken representerar. Till viss del består den av trafik från t.ex Facebook-appen och appar för sajter som Reddit. Chartbeat har tittat närmare på just den aspekten: The evolution of dark social – correcting attribution in the mobile app age. Men det är viktigt att komma ihåg att Dark Social representerar mycket mer än enbart app-trafik.
Trevlig helg!