Det finns mycket värt att läsa på nätet, och det är lätt att man missar något. Varje vecka delar jag med mig av tre intressanta artiklar inom mestadels digitalt, socialt och content. God läsning!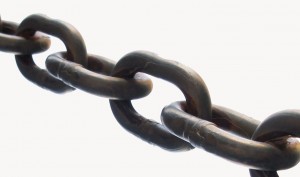 1. Vad händer om en fotbollsklubb köper spelare och bestämmer taktiken utifrån data-analys istället för traditionella metoder? Den lilla danska klubben FC Midtjylland prövar detta, säkerligen inspirerade av boken/filmen Moneyball (som handlar om hur baseballklubben Oakland Athletics började utgå från data i sina beslut). Och än så länge verkar det gå riktigt bra: How data, not humans run this Danish fotball club
2. Hur lång ska en bloggpost vara? Problogger går till botten med frågan, bl.a utifrån aspekter som sök, delning och användbarhet. Det är bra saker att känna till, men grundregeln ska alltid vara att skriva så mycket som behövs, varken lägga till i onödan eller korta ned för mycket: ProBlogger FAQ – How long should posts be?
3. Nu kommer generation Z (3-19 år gamla) och deras förhållningssätt till allting digitalt skiljer sig rejält från föregående generationer. Trozelli tar en närmare titt: Generation Z and the digital world
Trevlig helg!