Det finns mycket värt att läsa på nätet, och det är lätt att man missar något. Varje vecka delar jag med mig av tre intressanta artiklar inom mestadels digitalt, socialt och content. God läsning!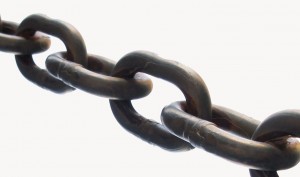 1. För de av er som liksom jag inte var på Webbdagarna i år finns möjligheten att se mycket av det som hände där på YouTube. En presentation som är mycket intressant handlar om smak och vad vi kan lära oss om konsumenters smak i olika sammanhang. Talaren heter Hugo Liu, och arbetar som forskare på eBay: Mapping consumer taste
2. Native advertising när den är som bäst tillför en extra dimension till en redaktionell plattform, där ett varumärke generöst delat med sig av värdefull kunskap eller inspirerar. Netflix förstår detta som få andra, och inför premiären på säsong tre av House of Cards gjorde de denna exposé över amerikanska presidentpar tillsammans med The Atlantic: The Ascent
3. Det har ju precis varit första April, och ett av de mer lyckade aprilskämten kom från Copyblogger, som meddelade att de tänkte stänga ned sin blogg (vilket är själva navet i deras verksamhet om du inte känner till dem): Why Copyblogger is killing its blog
Glad påsk!