There is a lot of uncertainty among CMOs at the moment. At least here in Europe. And the most common problem, according to surveys, is getting digital right. So here are five things to begin with.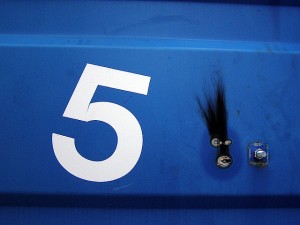 Almost every survey and interview with senior persons in marketing has a recurrent theme:  They find it hard to get digital right and adapt to the changing media landscape. If you work as a CMO and feels that this applies to where you are at the moment, here are five suggestions on things you can do to improve. I've boiled it down to five words you can remember:
Convergence
Many CMO's today are tasked with doing more for less money. But a lot of companies still insist on running different messages or campaigns in different media. The end result is that you have one message in paid media (advertising), another in owned media (your own channels) and a third in earned media (PR). Not only is this is a waste of both resources and money, you miss out on the strength different media can provide each other. If you want to make sure your target audience really picks up your messages, you need to make sure they are available in all three media varieties.
You might not be in complete control of all channels and activities, but what you can do is introduce the idea of working from a coherent messaging in all arenas to your colleagues. There are only advantages to this.
Goals
Increasingly, the rest of top management is criticizing the CMO for not providing results that are clearly understandable and measureable. One of the key reasons for this is a lack of clear goals for marketing beyond reach and brand awareness. And although both if them are important, they are rarely considered so by most of C-suite. Setting KPIs for marketing (and indeed communication as well) that are tied more closely to the business strategy and sales goals will go a long way in many companies to improve the relationship between the CMO and the rest of management.
Digital marketing has the advantage of being able to provide a lot of insights and measurements, on lead generation, on content efficiency and not in the least on engagement. Which leads us straight into:
Data
Like I just said, there is an abundance of data on customers and potential customers at our disposal. We can use it in combination with other types of research to plot the journey they take towards a purchase. By doing so we can make sure we create content that works for them both contextually and topically. We can work much more effectively on turning them from first-time customers into loyalists by using our data to understand what they require from us in terms of interaction, customer service and relationship building. Data can help us pick the right channels, formats and touch points.
Mix
One key understanding for the CMO of today is that the diversity among customers has never been greater. Depending on who they are, where they are and how they see themselves they will have a multitude of channels to pick from, and we have to understand which of these are relevant to our target audience. The answer will most likely be several, and this is true even if we have a very narrow and well-defined target group. Because the channels they will be present in will differ depending on where they are in a purchase process or in their relationship with us.
Again, this is an area in which we can use data, in combination with research, to determine which channels provides the best results, just as we can measure the effectiveness of different types of content.
Strategy
Saving the best for last, this is what it all boils down to. We frequently hear CMOs talk about not having a documented, implemented strategy for digital. Now, this raises the question if we should have a separate strategy for digital, and in an ideal world the answer would be no. But because of the breadth of the digital landscape, with all the different touchpoints available it's easy to understand the demand for it. And in my opinion it's much better to have a separate digital strategy than no strategy at all.
A strategy, digital or a full marketing/communications strategy will not only help you with achieving convergence, setting goals, using data properly and getting the mix right. It will also help you avoid the ineffeciency of work being done in different siloes, of too much content being created and not used properly, as well as improving distribution. Resourcing and responsibilities are also a big part of strategy work, and so are of course the big ones like messaging, target group analysis and measurements.
Dear CMO, I know that you're busy and have a lot on your plate. But I firmly believe that your life would improve dramatically, not to mention your marketing efforts, if you started taking these five things. And the first one, the most important one is the strategy.
Image credit: Eva the Weaver: https://www.flickr.com/photos/evaekeblad/
This was originally posted on LinkedIn in March, 2015