Nyfiken på vad som händer på Tinder? Här är statistiken för dejtingappen i lite olika länder under 2018
Så här års är det populärt att sätta ihop listor över vad som gått bäst – från mest tittade videos på YouTube till vad vi sökt efter på Google, eller lyssnat på via Spotify. I år vill inte dejting-appen Tinder vara sämre utan har också samlat på sig statistik i några utvalda länder (tyvärr inte Sverige).
Nyhetsbrev
Vill du ha alla poster från staunstrup.se i ett enda nyhetsbrev varje vecka? Fyll i din e-postadress så kommer det raka vägen till inkorgen.
USA
Här är data som Tinder samlat in från sina användare i USA. Jag tycker det är underbart att GIF:en med Joey från Vänner är den mest använda (inte bara i USA, utan även i UK och Australien) – och att den serien också toppar listan över mest angivna TV-serier, ovanför Game of Thrones t.o.m. Även kul att se att pizza och tacos toppar listan över favoritmat.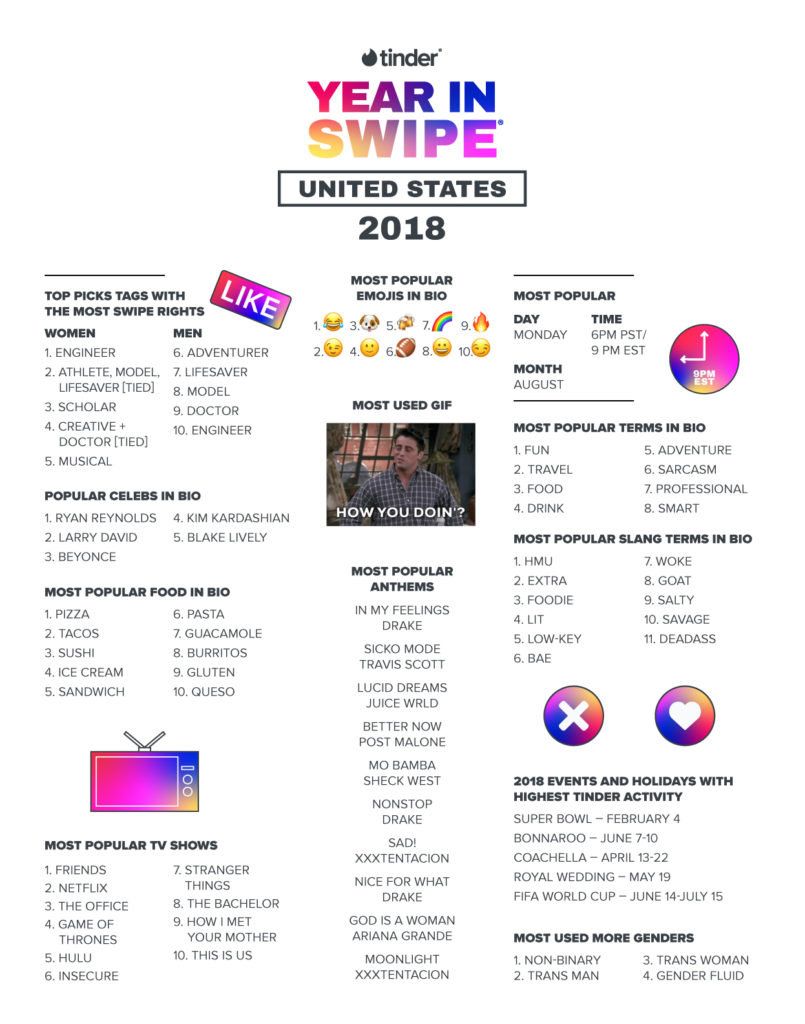 Tyskland
För att ta ett land som ligger lite närmare Sverige så ser dejtingdatan för Tyskland ut så här. Ingen Joey som topp-GIF, utan här är det den vinkande räven (som även var mest poppis i Brasilien, Spanien, Frankrike, Ryssland, Indien, Japan och SydKorea!). Game of Thrones toppar listan över TV-serier och glass är nummer ett bland maträtter.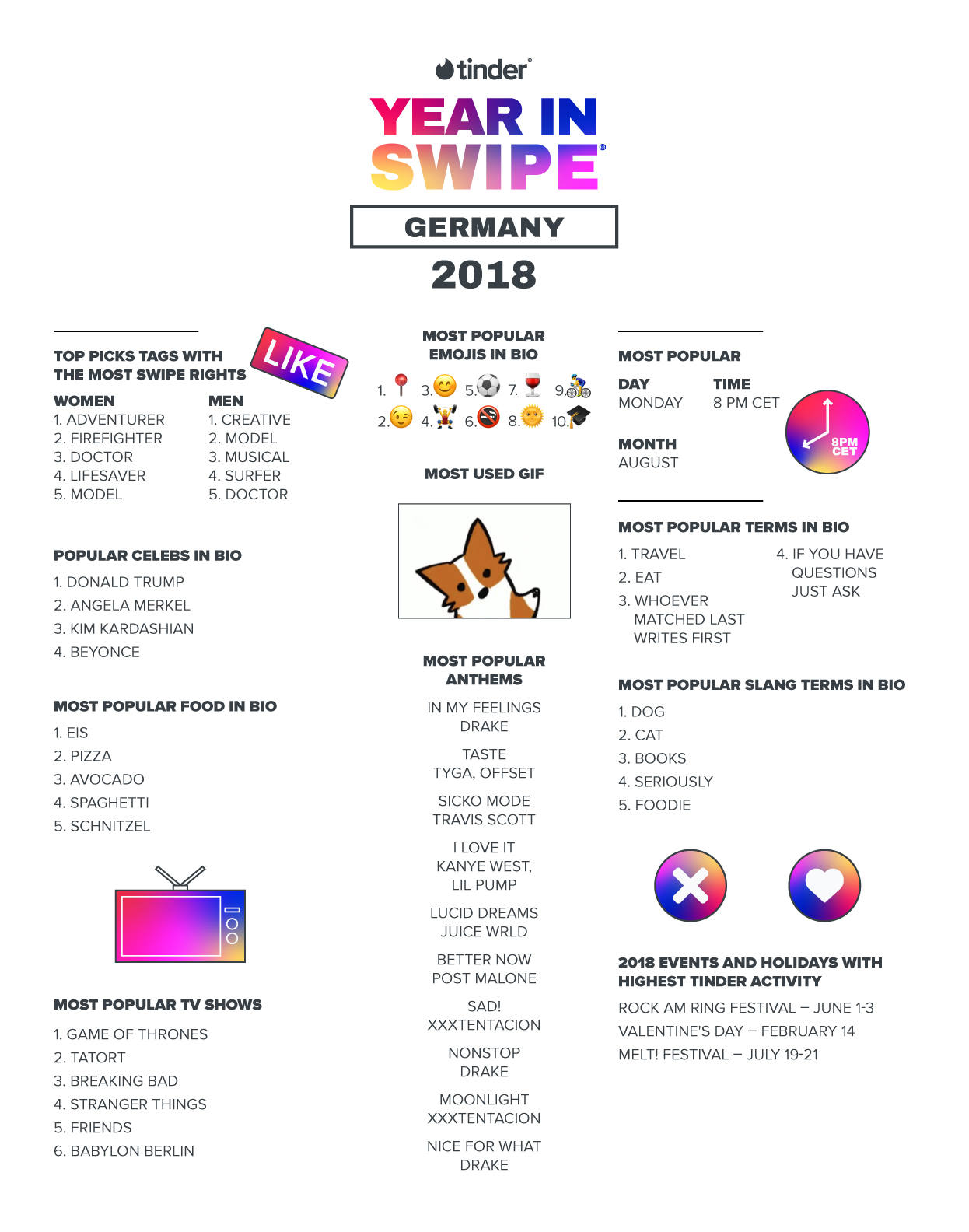 Vad kan vi lära oss av detta? För marknadsförare i de olika länderna är det förstås intressant att studera svaren eftersom Tinder-profilen i hög grad speglar vem man vill vara. I avvaktan på svenska data kan det vara värt att reflektera hur populärkulturella företeelser och personer faktiskt får ett genomslag över hela världen. 
Vill du att ditt företag ska bli bättre på att arbeta med digital marknadsföring, content marketing, account based marketing eller sociala medier? Jag kan hjälpa er med allt från strategi till genomförande och uppföljning. Här hittar du mer information om mina föreläsningar och workshops. Och här kan du se vilka tjänster du kan få hjälp med. Kontakta mig så berättar jag mer.