En ny undersökning visar att många använder mobilen lika mycket i hemmet som i rörelse, och för att söka efter mer generell information kring en produkt. Detta får konsekvenser för hur vi ser på mobilens roll i en köpresa. 
Marketingland skriver om en undersökning av Thrive Analytics där de frågat 1,100 amerikaner om deras mobilanvändande. På frågan "Where do you most often use your mobile device to help you make purchase decisions?" svarade 56% att de använde mobilen hemma. Detta är nästan dubbelt så mycket som de som svarade att de använde den i rörelse: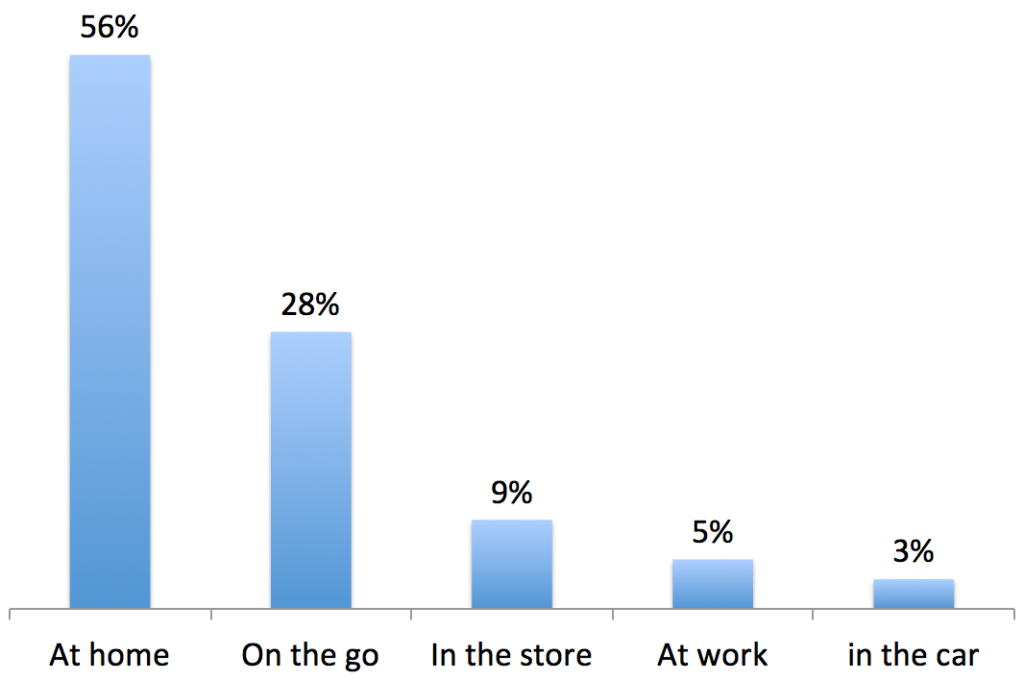 Och på frågan "What types of information do you look for most often on your mobile device to help you make purchase decisions?" svarade 57% att det fr.a var allmän information kring produkter eller tjänster. 43% letade efter recensioner och omdömen:
Nyhetsbrev
Vill du ha alla poster från staunstrup.se i ett enda nyhetsbrev varje vecka? Fyll i din e-postadress så kommer det raka vägen till inkorgen.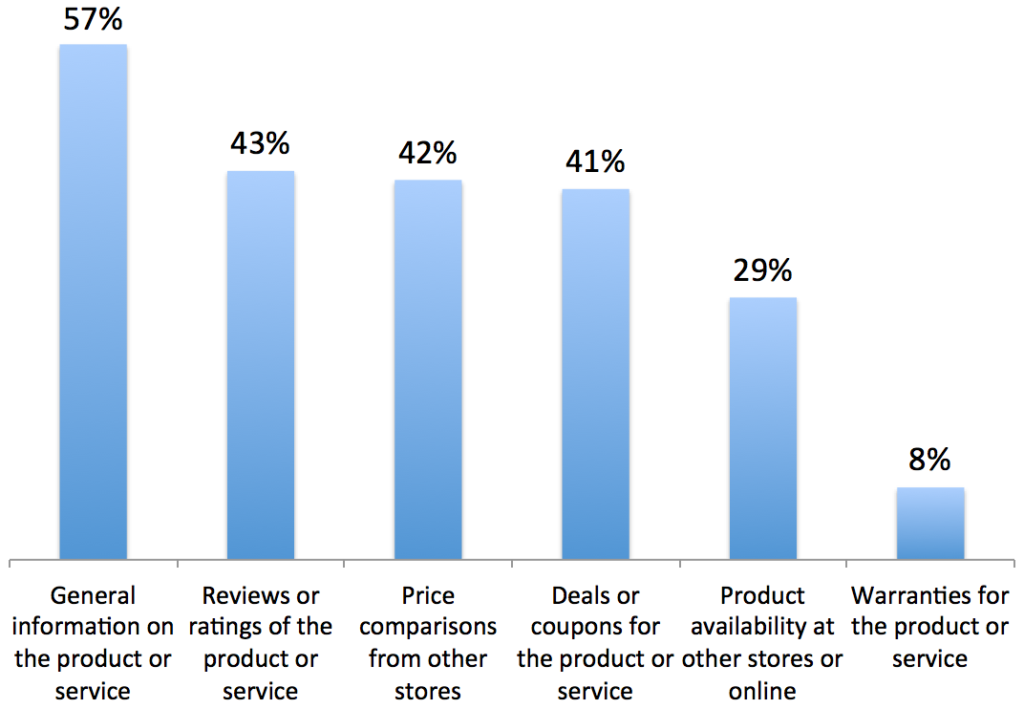 Mobilen i en köpresa
Greg Sterling på Marketingland drar en intressant slutsats utifrån de här svaren, nämligen att konsumenter använder sina mobiler i alla delar av en köpresa (även om han talar om det i termer av en säljtratt):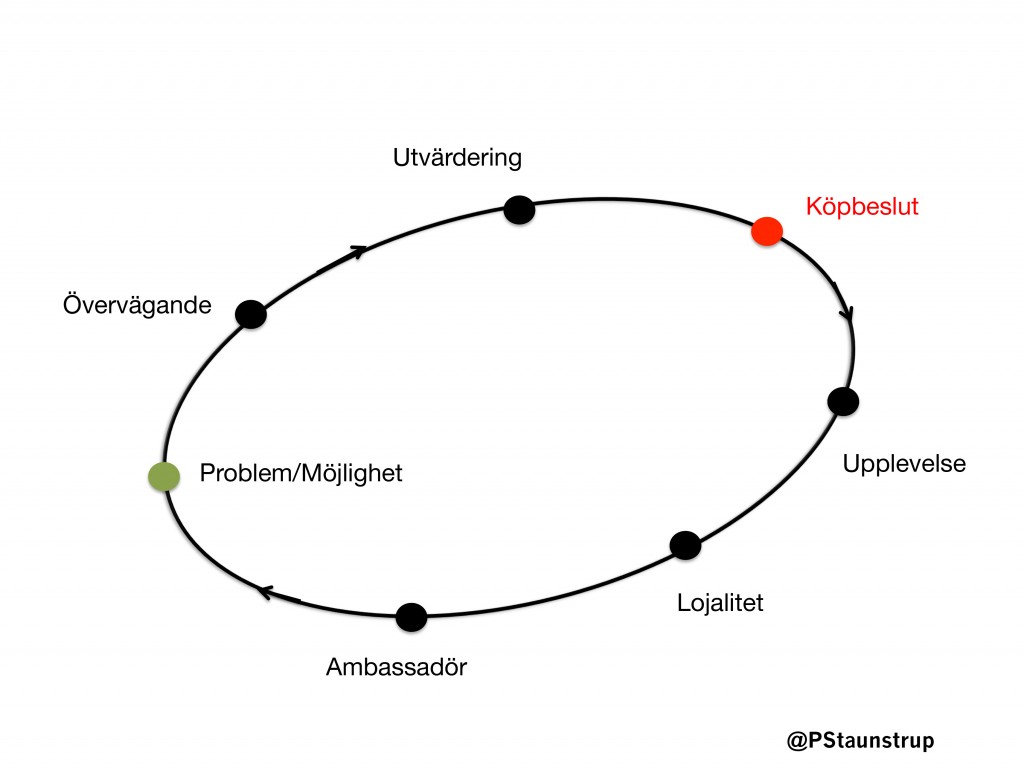 En köpresa är alltså ett sätt att visa den process som en konsument (eller B2B-köpare) går igenom från att till en början ha identifierat ett problem eller en möjlighet till det konkreta köpet (och vad som händer därefter). Det är lätt att tro att en mobil används först i samband med utvärdering och köp, för att göra prisjämförelser, kolla tillgänglighet och så vidare. Men vad den här undersökningen visar, och som Sterling konstaterar: Det är lika vanligt att ett inledande sök efter information i den första fasen sker via mobilen. Även om konsumenten befinner sig i hemmet.
Jag håller helt med om detta och här är några lärdomar vi kan dra från undersökningen:
Skapa innehåll som är lätt att använda i en mobil för alla delar av en köpresa – det betyder fördjupande innehåll och olika format.
Se till att det är lätt att ta nästa steg i en köpresa även i en mobil – det betyder tydliga Call to actions och struktur.
Se till att ditt innehåll som mer handlar om varumärkesbyggande och fördjupande av relationer, t.ex efter ett första köp, också är lätt att använda via en mobil.
Har du frågor eller funderingar kring hur mobiler används eller köpresor? Lämna en kommentar här nedan eller mejla mig.
Vill du att ditt företag ska bli bättre på att arbeta med innehåll generellt eller content marketing i synnerhet? Jag kan hjälpa er med allt från strategi till genomförande och uppföljning. Kontakta mig direkt för mer information.